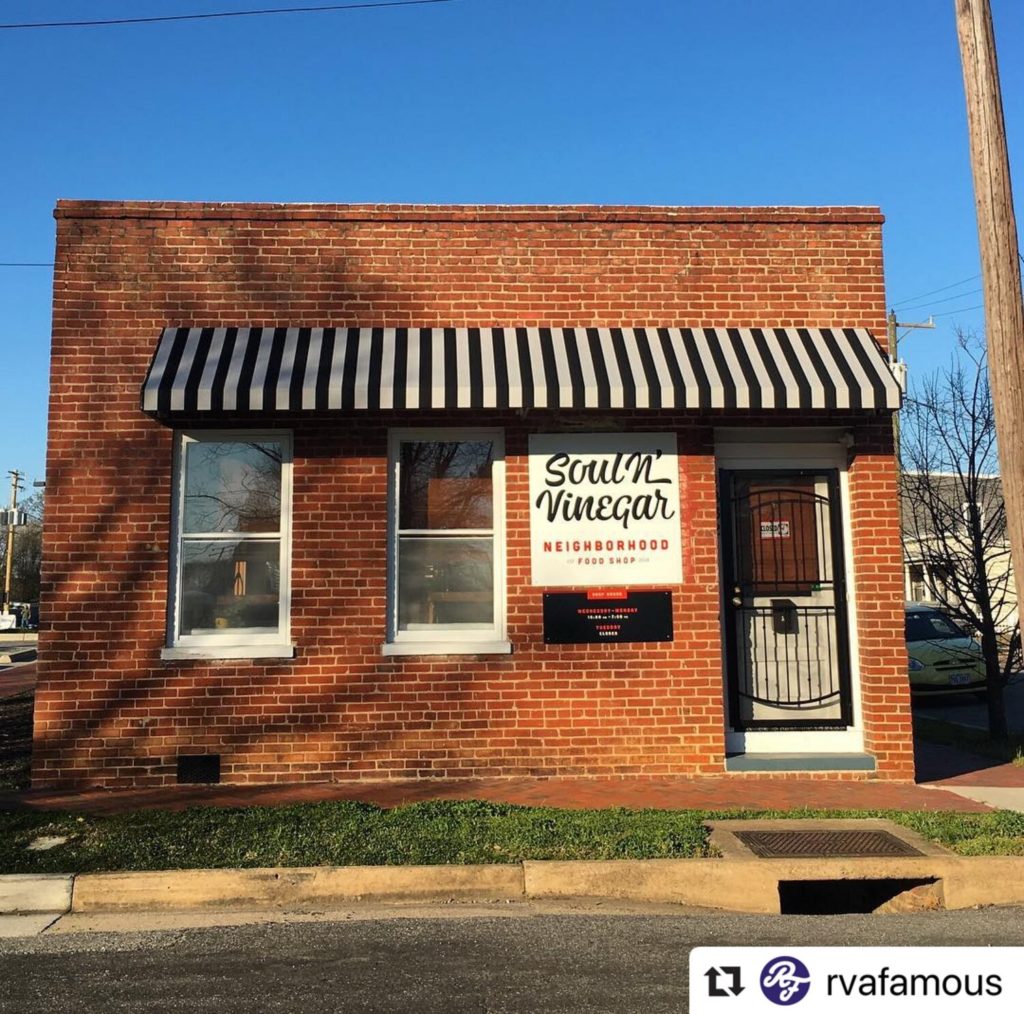 Soul N' Vinegar Church Hill
2832 R Street, Richmond, Virginia 23223
Opened in June 2018, this grab n' go shop focuses on selling delicious, health conscious foods for everyone in the community. Diverse foods for diverse peoples! Located at the corner of 29th and R Street.
Monday

12:00 pm – 6:30 pm

Tuesday

12:00 pm – 6:30 pm

Wednesday

12:00 pm – 6:30 pm

Thursday

12:00 pm – 6:30 pm

Friday

Closed

Saturday

Closed

Sunday

Closed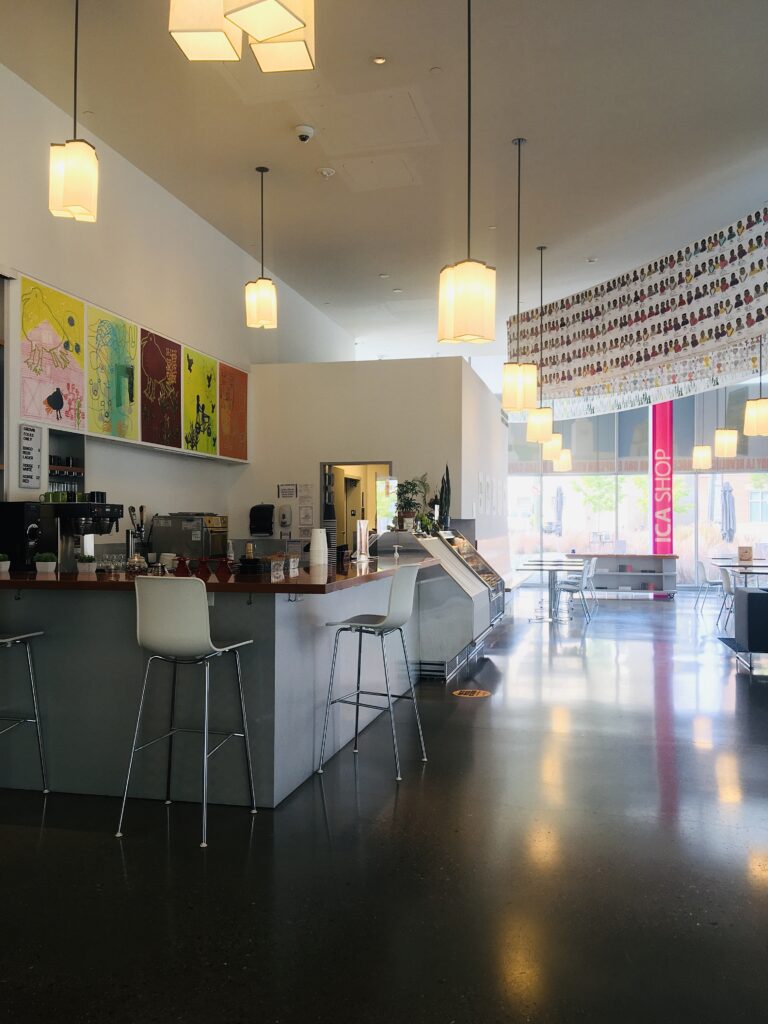 601 W. Broad Street, Richmond, Virginia 23220
~currently closed due to covid-19
Opened in November 2019, inside the VCU Institute for Contemporary Art. The cafe offers airy vibes, art, and carefully curated coffee drinks featuring locally roasted Blanchard's coffee. Light snacks available.